Diabetes is a serious medical condition that causes the amount of sugar in your blood to become too high. This sugar is what your body burns for fuel, and to do that, it needs a hormone named insulin to transfer that sugar from your blood into the cells of your muscles and organs. When your body is unable to use its insulin well, or make enough insulin, the sugar you get from your food stays in your blood, which starves your cells of energy. Diabetes comes in two varieties, type I and type II.
Type I Diabetes (Type One Diabetes)
Type I diabetes, or juvenile diabetes, is usually diagnosed in young adults and children, although it can sometimes develop in adults too. With type I diabetes, the body's immune system attacks the insulin producing cells. This damages or destroys the body's ability to make insulin, leaving the body chronically starved of energy.

Type I diabetes can be controlled by regular exercise and eating a healthy diet. Carefully monitoring both blood pressure and cholesterol is a part of how doctors monitor this condition, so people with diabetes should make regular appointments to have them checked. Blood sugar levels need to be monitored on a daily basis. There are special kits to let type I diabetes sufferers do this at home. Some people with type I diabetes also need to get regular injections of insulin to make up for the fact that their bodies no longer produce any by themselves.

People with type I diabetes need to be vigilant about feelings of increased thirst and the need to urinate often. This can be signs that insulin levels are off, and that the disease is not under control. Blurred vision, constant hunger, fatigue, and unexplained weight loss are also reasons to be concerned.
Type II Diabetes (Type Two Diabetes)
Type II diabetes, which is also called adult-onset diabetes, usually developed in adulthood, although teens and even young children can develop it as well. Being significantly overweight can increase the odds of developing it. So can eating an unhealthy diet and not exercising enough.

Exercising regularly and eating healthy foods will greatly reduce the chances of developing this type of diabetes. With type II diabetes, the body is not able not use the insulin that it makes very well anymore. Exercising regularly, eliminating junk food from the diet, and eating healthy foods can bring type II diabetes symptoms completely under control without need for insulin injections.

A frequent need to urinate, particularly at night, constant thirst, blurry vision, frequent infections, fatigue, and slow healing are all signs warning for type II diabetes. Many of those with type II diabetes never show any of these symptoms, though.
Is there a cure for Diabetes?
No cure exists for either type of diabetes. However, by following a strictly healthy diet and getting plenty of exercise, type II diabetes can be put into remission. Type I diabetes can be improved with the right drugs. While managing diabetes is a life-long endeavor, sufferers can often feel like they are fully healthy again.
Next article - 6 tips for reducing risk of dementia
Our Diabetes course includes all components below...
Diabetes Awareness: Course Overview
Hypoglycaemia (low blood sugar) and hyperglycaemia (high blood sugar).
Causes and signs of change to blood sugar level.
Difference between Type 1 and Type 2 diabetes.
Causes of diabetes.
Inherited diabetes predisposition.
Signs and symptoms.
Treatment methods where possible.
Impact of diet and lifestyle on diabetes.
Monitoring diabetes.
Complications and risk factors.
Call us on 020 3874 9850 020 3874 9850020 3874 9850 or leave a message below to book onto the cheapest online care course.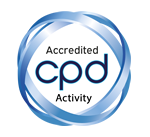 Another one window
Hello!
Pricing
Prices vary depending on how many courses you need. Please view our pricing structure to find the package that best suits your organisation.
You can gain instant access to all our courses with our small monthly subscription, or pay as you go and buy each course either independently or in bulk. Subscriptions start from as little as 99p per user per month!
Accreditation
CPD Standards Office accreditation provides credibility to our online courses that just aren't available with other e-learning providers. Via evidence-based accreditation you are ensuring your organisations standards are high and consistent, as well as offering employees engaging and substantive learning with which to enrich their careers.
More information can be found on the CPD website.
Booking
Please call us to get a quote. Once your booking is confirmed, we will then send you your joining instructions! No downloads, no hassle. Just create a login and input the code we send you to start the course.
For larger organisations our portal can be rebranded to your requirements. For more information on this service, please contact us and we will be happy to help.
Freephone:

020 3874 9850

020 3874 9850

020 3874 9850
Assessment
When the course has been successfully completed, a digital certification will become available to download from your online portal if the assessment was passed.
When does my course expire?
Once the training course has been allocated to the delegate, each learner has 12 months to complete the course once it has been opened.
*Unallocated licences have no expiry date. If for example you ordered 1000 licences, and allocated 600 courses in year 1, you would have 400 licenses left to allocate in year 2.